The Bar
Call into the bar for a warm welcome and good beer.
Opening hours
Monday: 7pm – 11pm
Tuesday: 7pm – 11pm
Wednesday: 7pm – 11pm
Thursday: 7pm – 11pm
Friday: 4pm – 11:30pm
Saturday: 12pm – 11:30pm
Sunday: 4pm – 9pm
We have a pool table and a dartboard, and teams that play in local leagues.
A fun-filled quiz is held in the bar once a month. To find out when the next quiz is to be held, have a look at our list of events.
Regular entertainment evenings – to see what is in the pipeline, take a look at the list of events.
Community Room
A modern multi-purpose room that is available for hire to hold conferences, courses, meetings or private parties. With two large windows and breathtaking views, it is an ideal venue to hold any activity.
It can hold up to 40 people, arranged as needed
Includes 6 resource points, a projector and speakers
Computer equipment available
Access and facilities for the disabled
Refreshments to be arranged
Private car park
Very reasonable prices
For more details, contact the Pub on 01758 750473 or send an eMail to swyddfa@tafarnyfic.com
Facilities for the Disabled
Tafarn y Fic has lift access to all floors as well as toilets for the disabled.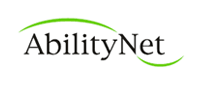 As part of the AbilityNet project, Tafarn y Fic is a centre that can offer special computer equipment which enables the computers to be adapted for individuals in order to get the best use out of them. As part of the project, we can welcome people with special needs on courses that are held in Tafarn y Fic.
For more details about the AbilityNet project, visit www.abilitynet.org.uk.
To find out what courses are in the pipeline, go to the list of events.